Today's Website Design
You may ask yourself why do they offer a monthly price for a website design or you maybe thinking why would I want to pay a monthly fee for my website.???
The answer is simple. My name is Dean Schlenker and since October 1995 one thing has always been a constant when it came to the internet, and that is things change fast! 90% of the people I talk to and my staff talks to do not even know what a responsive code means. Other companies like godaddy did not even pick up on this until 3 years after responsive code had been a round. Each day I see over 70% of the websites I go to not designed for today's internet users. (a mobile website is NOT the right answer) And yet many company's sale that still. Hey, they may be like you and just do not know better. I guess the answer to me is simple and for you maybe not so. So our designs are ready for whats to come, and if we need to update your site to keep it current we do and you'll most likely never even know we did it for you. We all want to win and be found on top and it all starts right here in the site design.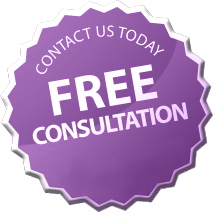 One last thing I want to bring to light. I have been doing online marketing for 21 years and I am a marketer first. Once you understand that about me then you might understand why ALL website designs are designed with the intent to market them / get them found by buyers, make money from them and at the same time making it easy for the visitor to do what we want!
BUY – CONTACT YOU – TELL OTHERS ABOUT YOUR SITE – FIND WHAT THEY ARE LOOKING FOR!
If your site is not ready or coded the way the search engines want then getting your site found is a very hard task.
Below are the best sellers and should fit your needs. If these do not fit your needs complete our Contact Us form or Call 623-255-4088 and get a quote.